September 23, 2021

The testing process of RF & MW components in most of the semiconductor fabrication industries is either fully manual or employs expensive test systems. Especially with increasing volumes in RF systems production, there increases the need for implementing a highly efficient and low cost test setup in order to save time and money. RF testing cost contributes significantly to the overall production cost of RF systems. AmpliVisionS has developed an efficient and low-cost automated testing system at the beginning of its establishment.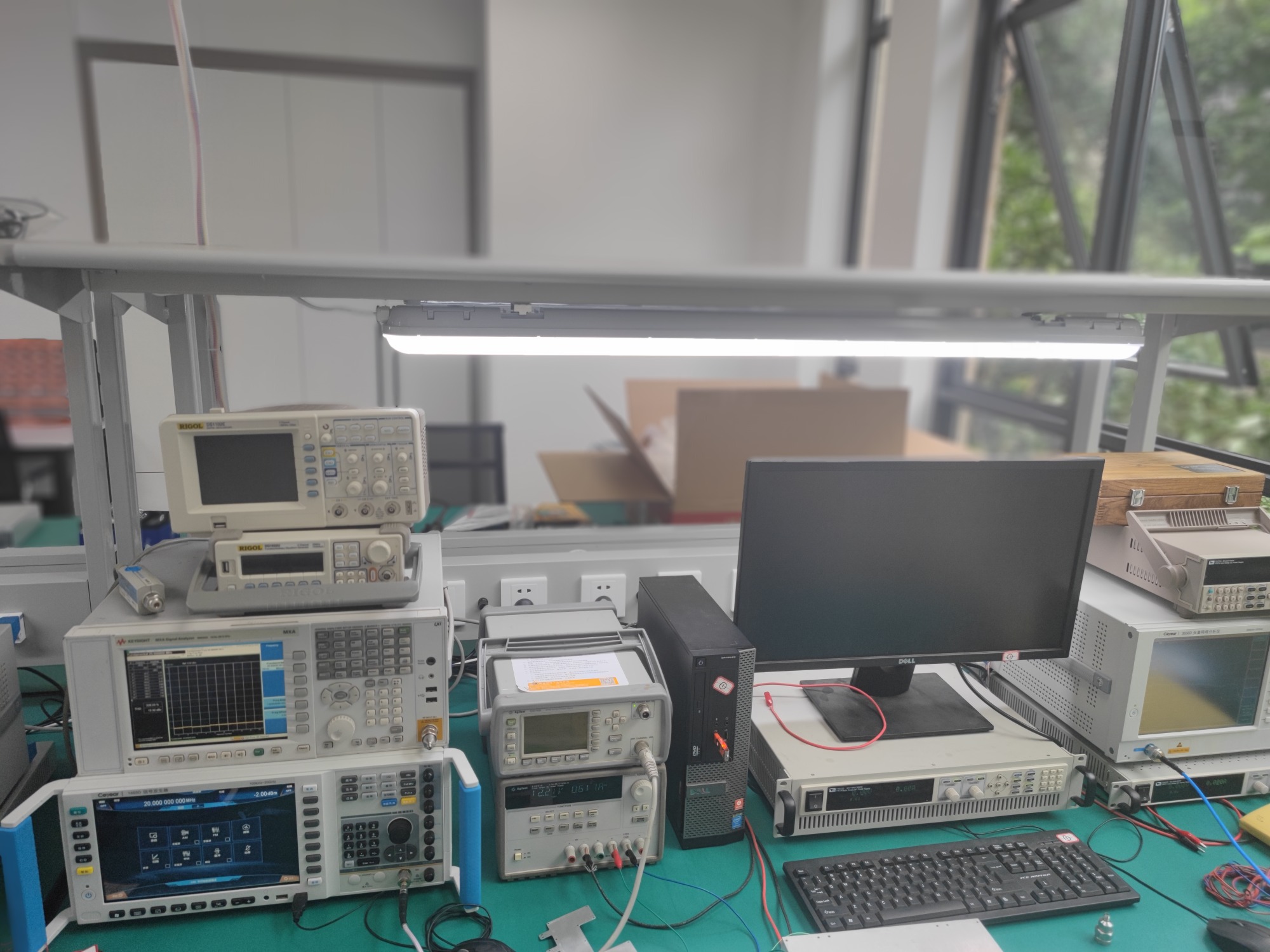 The automated RF test system developed by AmpliVisionS offers a better tradeoff between cost and efficiency. Test Automation warrant investments of money and other resources. Repeated development cycles of a particular task require execution of the same test procedures continually. Once a particular test procedure is automated then minimal operator intervention is sufficient. The role played by the operator in setting up the initial parameters in the analyzer, measuring s-parameter values and manually recording the values is eliminated. This reduces operator error and increases coverage which gradually improves the return on investment in Test Automation.

The software test platform is the core part of this PA test system. This test system provides measurement items include:
– Power, gain, ACPR, DC current, PAE, harmonic, IM3, S-parameter
– EVM, Dynamic EVM, SEM, ORFS
The software package for core PA measurements and RF hardware fully covers key RF parameters of PA test in combination with signal generator, spectrum analyzer, vector network analyzer and all the other related instruments.






AmpliVisionS make use of its extensive test facilities to ensure all the amplifiers meet reliability expectations of customers, testing each shipped unit according to the high standards. Burn-in and ageing tests include prolonged storage under extreme temperature conditions, extended amplifier operation over the entire rated temperature range, and elongated usage at maximum power under CW and pulsed-CW conditions. After burn-in and ageing, each amplifier is tested for electrical performance and is shipped with a test report.

TYPICAL PERFORMANCE DATA of SSPA module AVBR0727H51 [0.7~2.7GHz, 100W]



TYPICAL PERFORMANCE DATA of SSPA module AVBR0960U46 [0.9~6GHz, 40W]





TYPICAL PERFORMANCE DATA of SSPA Subsystem AVBR2060U50 [2~6GHz, 100W]