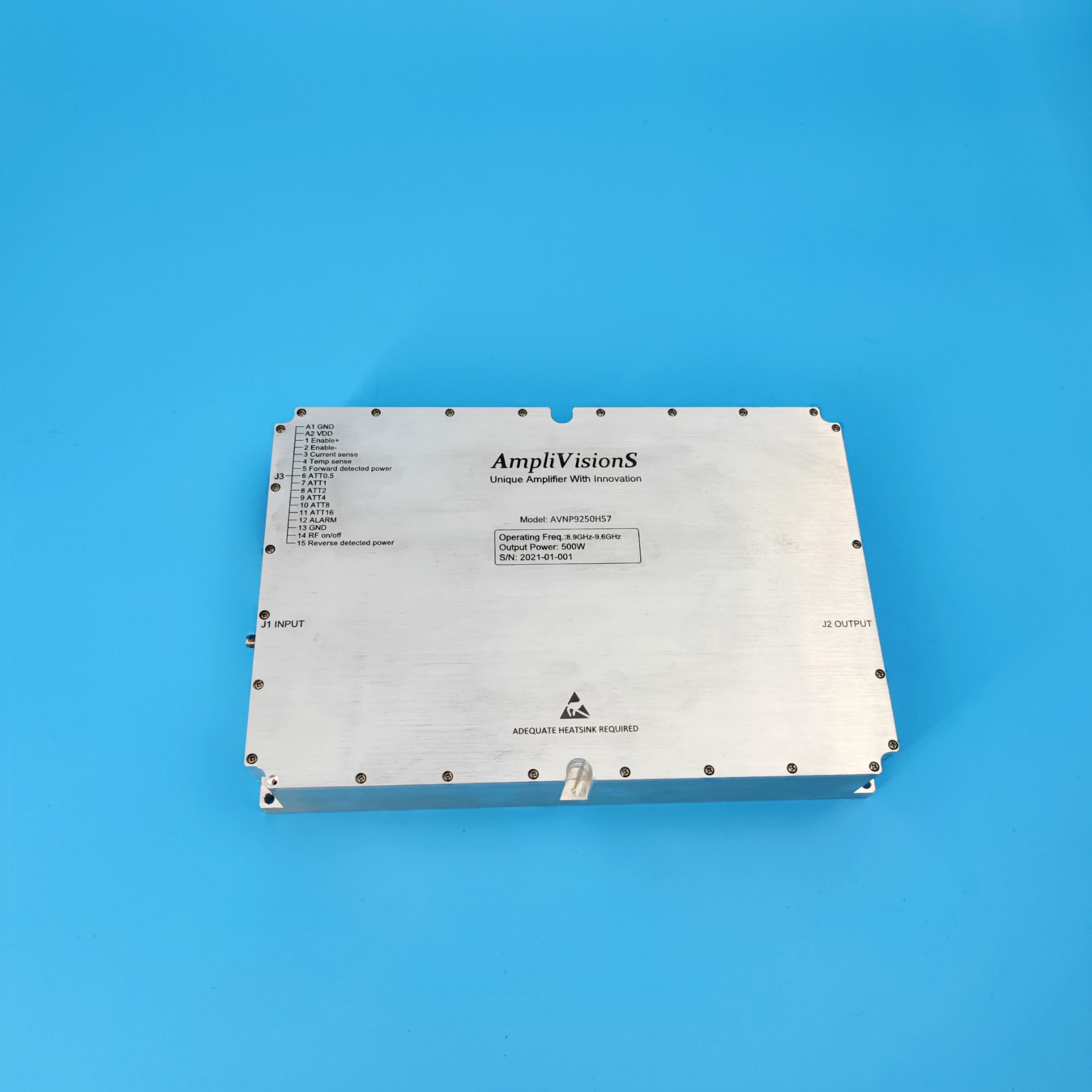 AmpliVisionS, a company working at the leading edge of high power GaN solid-state amplifier research and development in China., has announced the release of a new, compact, High Power Amplifier (HPA) that operates from 8.9 to 9.6 GHz.

Model AVNP9250H57 is a compact X-band SSPA that offers power levels in excess of minimum 500W over a 700MHz bandwidth – and approaching typical 550W – with pulse widths up to 100µs and duty cycles up to 20%. The saturated power gain is nominally 57dB.

This amplifier module utilizes the latest high power RF GaN transistors and also features built in control and monitoring, with protection functions to ensure high availability. This amplifier is suitable for high power pulse applications or Radar system.



This model is the first shelf product of AmpliVisionS for X band pulsed product line. It`s a compact alternative to vacuum tube amplifiers (TWT) in demanding defence, aerospace and communications applications. The module is only 270 x 180 x 46 mm and weighs around 3.2 kg. The compact design allows customers to easily integrate into their pre-built systems, saving space and costs. Like all AmpliVisionS HPAs, the designs are flexible in layout and architecture and can be tailored to meet individual specifications and enclosure requirements. The waveguide output connectors are fitted as standard, but N-type can be offered as an option.